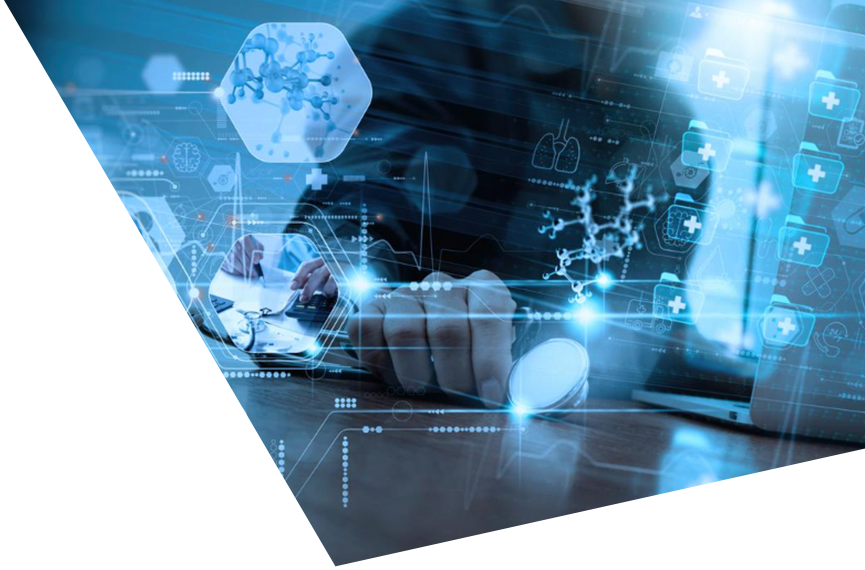 Meet MediQuant: The Leader in Health Data Management
MediQuant is healthcare's leading provider of enterprise data archive solutions, and we are transforming the way health systems engage with their legacy data. As a data migration company, we believe in a sophisticated healthcare system where information is accessible, intelligence is actionable, and clinicians are confident in their understanding of each patient's story.
MediQuant has successfully navigated thousands of system archives over 20+ years, giving our team deep expertise, technology and tools to leverage on our clients' behalf.
Why struggle with your approach, drain internal IT resources, or risk a failed system transition? With capacity and capability for any archiving project, MediQuant is your strategic and technical partner for complex, multi-platform initiatives. Thanks to our focus and skill, your data will emerge structured, secure, compliant, accessible and, most importantly, useful. The long-term strategic, operational and financial value of partnering with MediQuant is unparalleled, and you will emerge from our work together with a high-value asset that you can leverage for years to come.

Pioneering Spirit
MediQuant blazed the trail in data lifecycle management and healthcare data services.
Early architects of the archiving industry anchor our leadership team, and a spirit of exceptionalism is embedded into our culture.
We never relax into our legacy, working every day to develop the archiving systems, tools and acumen that will pave the way toward the future of data.

Be the Expert
MediQuant has successfully navigated more large, complex system transitions than anyone else in the industry, giving our team vast experience in EHR data extraction, with the right tools and technology at their fingertips.
We don't learn on your dime. By partnering with the undisputed experts in data management we share our hard-won knowledge with you.
The end result? Shorter timelines and higher quality data capture delivered by the best talent in the industry.

Own It
Data conversion, archiving and migration are complicated. With MediQuant as a partner, you can trust that we own the outcome and measure our performance by your standard of success.
Our commitment is to do it right the first time, tackle any challenges that arise, and earn your trust everyday.
Accountability, combined with true advocacy and our diligent work ethic, makes us the value leader in healthcare data management.





































Using MediQuant, we created that single, continuous record, even back into the legacy world…if you are in a patient's EHR today, you can click one button to view important legacy data and also know whether that data had existed in Cerner or Meditech or any of our other legacy systems, who entered it and when.
Our physician users found the transition to DataArk to be seamless due to the ease of use of DataArk and the auto-invoke feature. The HIM staff members are able to easily fulfill ROI requests for records that came from disparate systems and our billing staff didn't miss a beat after the cut-over to DataArk.
Whenever there was a concern or request, the MediQuant team made necessary adjustments and let us know once they were complete so we could test the change. The open, continuous communication and cooperation MediQuant provided us was imperative to the success of the project.
MDMC has run more than $11,000,000.00 in collections through DataArk.
Five years into our partnership with MediQuant, our project is still paying significant dividends.
We'd love to hear from you!