Data Migration, EMR Conversion, and Legacy System Archiving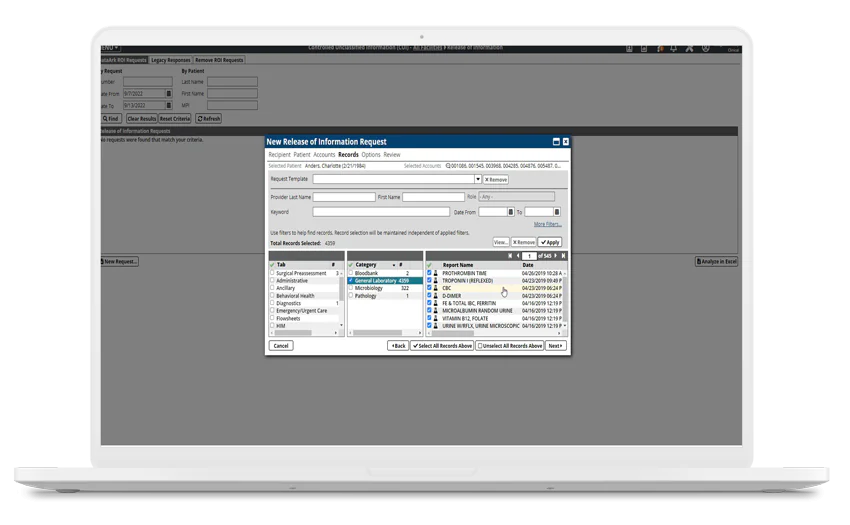 MediQuant is Healthcare's Leading Enterprise Active Archive Platform
By partnering with MediQuant, you can reduce your IT footprint, create a positive user experience, and deliver high value data that is structured, secure, compliant and usable.
We accomplish this by leveraging our time-tested technology and tools in combination with matchless acumen and comprehensive data roadmap planning.
Every day, the MediQuant team converts, migrates, organizes and archives healthcare data for unparalleled reliability and performance.


Fortify Data Security and Compliance


Retain Access to Active Data
Health Data Management Solutions






































Greg Carda
CFO, Missouri Delta Medical Center
"MDMC has run more than $11,000,000.00 in collections through DataArk. Five years into our partnership with MediQuant, our project is still paying significant dividends."
Stephanie LeMay
Program Manager – Enterprise Data Archiving, MaineHealth
"We spoke with other vendors, but most were unable to work through our unique challenges. Our HIM Director was impressed with DataArk, which serves as a single access point where many different legacy applications can be consolidated to simplify the IT landscape."
Lisa Stump
Senior VP and CIO, Yale New Haven Health
"Using MediQuant, we created that single, continuous record, even back into the legacy world…if you are in a patient's EHR today, you can click one button to view important legacy data and also know whether that data had existed in Cerner or Meditech or any of our other legacy systems, who entered it and when."
Andrea Cervenka
MD, Santa Clara Valley Medical Center
"Whenever there was a concern or request, the MediQuant team made necessary adjustments and let us know once they were complete so we could test the change. The open, continuous communication and cooperation MediQuant provided us was imperative to the success of the project."
Jon Russell
CIO, John Muir Health
"Our physician users found the transition to DataArk to be seamless due to the ease of use of DataArk and the auto-invoke feature. The HIM staff members are able to easily fulfill ROI requests for records that came from disparate systems and our billing staff didn't miss a beat after the cut-over to DataArk."
Lisa Stump
Senior VP and CIO, Yale New Haven Health
"MediQuant was at the table with us – with a project manager and technical support team that worked side by side with our teams."
Greg Carda
CFO, Missouri Delta Medical Center
"MediQuant asked the right questions and custom-tailored their strategies to meet our unique challenges."
Jon Russell
CIO, John Muir Health
"There's a very specific recipe you need to follow to make this type of migration happen. The MediQuant team worked closely with us to develop a robust strategy that met our unique needs – then helped us execute it every step of the way."
MediQuant is a proven strategic partner in healthcare data management that drives smart decision-making, clinical excellence and strong financial performance.
We'd love to hear from you!